SEGEN SAUCE
SEGEN MEANS OSTRICH IN TIGRINYA. IT ALSO MEANS BLESSING IN GERMAN.
---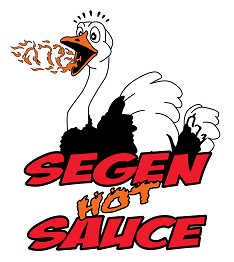 SCOVILLE SCALE RATING:
100,000-350,000 UNITS
SEGEN SAUCE "HOT"
THE ORIGINAL
Made from the red habanero pepper, this sauce carries a serious hotness that will entice your nose to flow. On the Scoville scale, the habanero comes in between 100,000 and 350,000 units. In comparison, the jalapeno comes in at 3,500-10,000 so this packs quite a punch. As always, it's best to try in small amounts before you douse your food with it.
The flavors are amazing yet not overpowering. Great on everything but especially meat. You can use as part of a marinade, as a bread spread, boiling crabs, and grilling vegetables.
---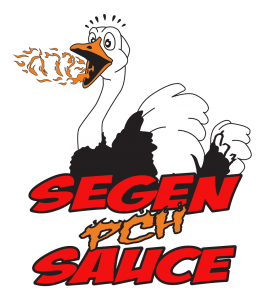 SCOVILLE SCALE RATING:
50,000-100,000 UNITS
SEGEN SAUCE "PCH"
Segen Sauce Pch (pronounced "peach") is a sweet and spicy sauce that's perfect for lighter meat dishes, salsas, and tropical cuisines. It's made with red habanero pepper and peaches, and has less of a spicy bite than the original Segen Sauce, with flavor that will make you come back for more.
Since we only use fresh ingredients in our products and this needs peaches, Segen Sauce Pch is a seasonal sauce only available from July to late November/early December.
---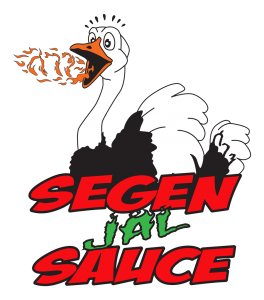 SCOVILLE SCALE RATING:
2500-5000 UNITS
SEGEN SAUCE "JAL"
Segen Sauce Jal (pronounced "Hal") is a mild, flavorful hot sauce made from jalapeno peppers that's great for people who want the flavor without the sting of the original Segen Sauce. It matches well with any meal but especially shines with Mexican cuisine.
---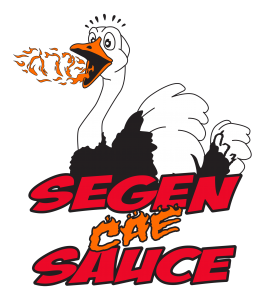 SCOVILLE SCALE RATING:
30,000-50,000 UNITS
SEGEN SAUCE "CAE"
Segen Sauce Cae (pronounced "C-ah-y") is a milder sauce made from cayenne pepper that is full of flavor and sweet aroma, with less heat than the original Segen Sauce. Cayenne pepper is a flavorful and nutrient-heavy pepper that is mild enough for most people to handle.